The perfect newcomer trail!
From Pontresina, the short distance leads in the direction of Unterer Schafberg, which lies below the Segantini Hut. You may even cross paths with an ibex or two on this climb, of which around 1,800 are native to the area. There you will experience a breathtaking view of the mountains and lakes from St. Moritz to Maloja. Along the Piz Languard you now pass the Alp Languard in the direction of the Paradis hut. On the downhill to the finish in Pontresina you can then give everything again.
The Facts
16km / 870hm
Saturday, 6th July 2024, 09:30 am
Start/Finish: Pontresina: Ultraks Zone
Distance: 16 Kilometer
Meters of altitude: 870m
ITRA-Points: 1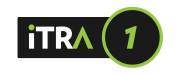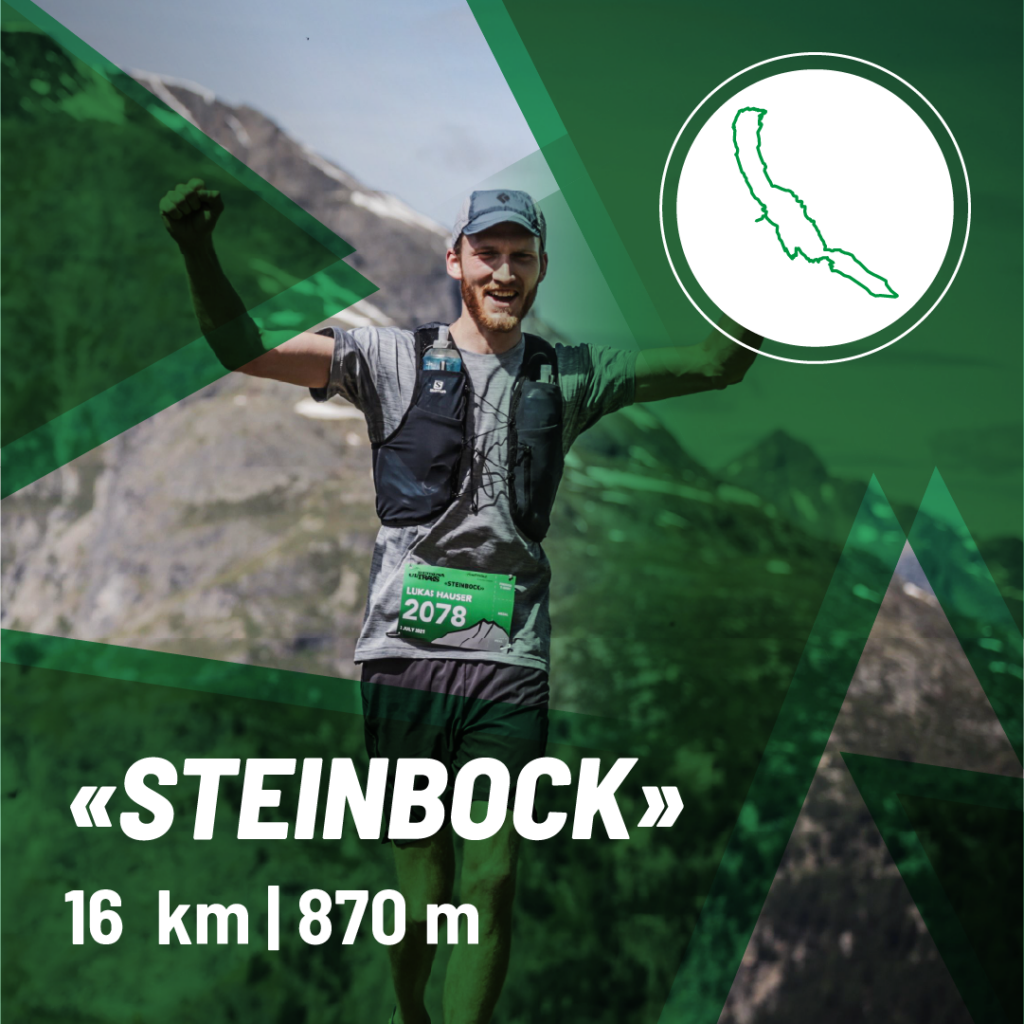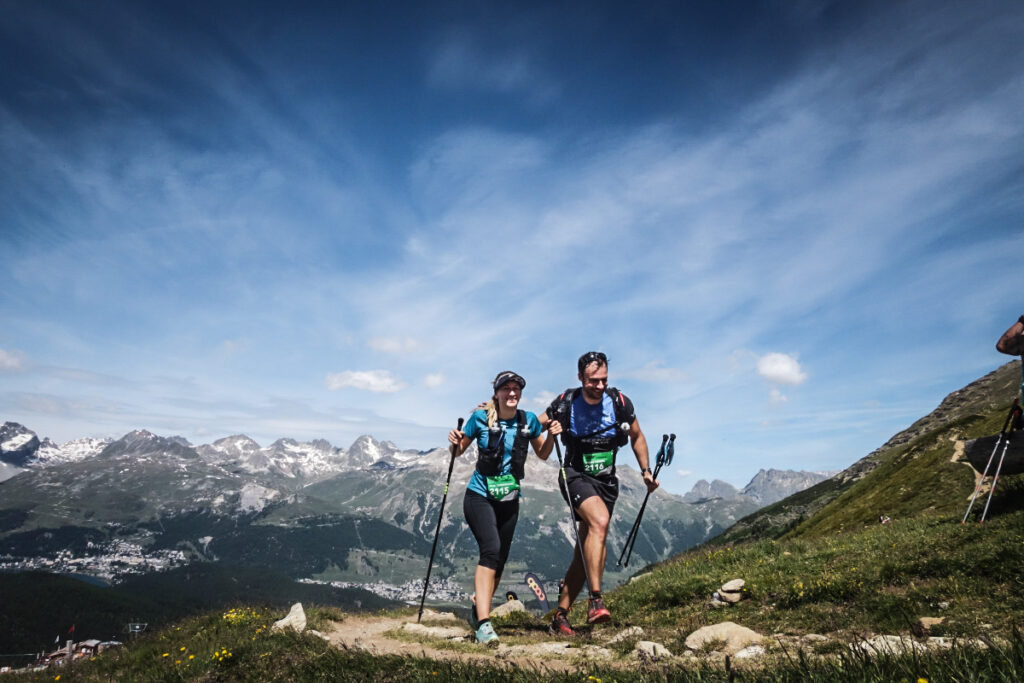 What do you receive?
Trackside refreshments
Runners Meal
Luggage storage
GPS-Tracking via Smartphone
Medal
Shower
Track profile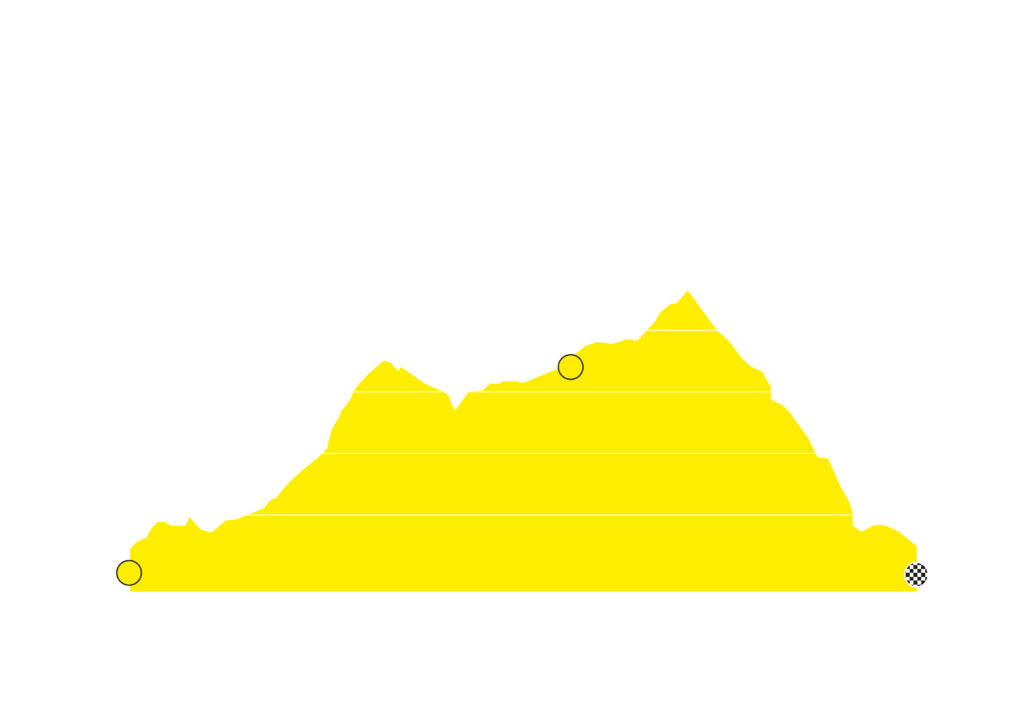 You are currently viewing a placeholder content from OpenStreetMap. To access the actual content, click the button below. Please note that doing so will share data with third-party providers.
More Information
Highlights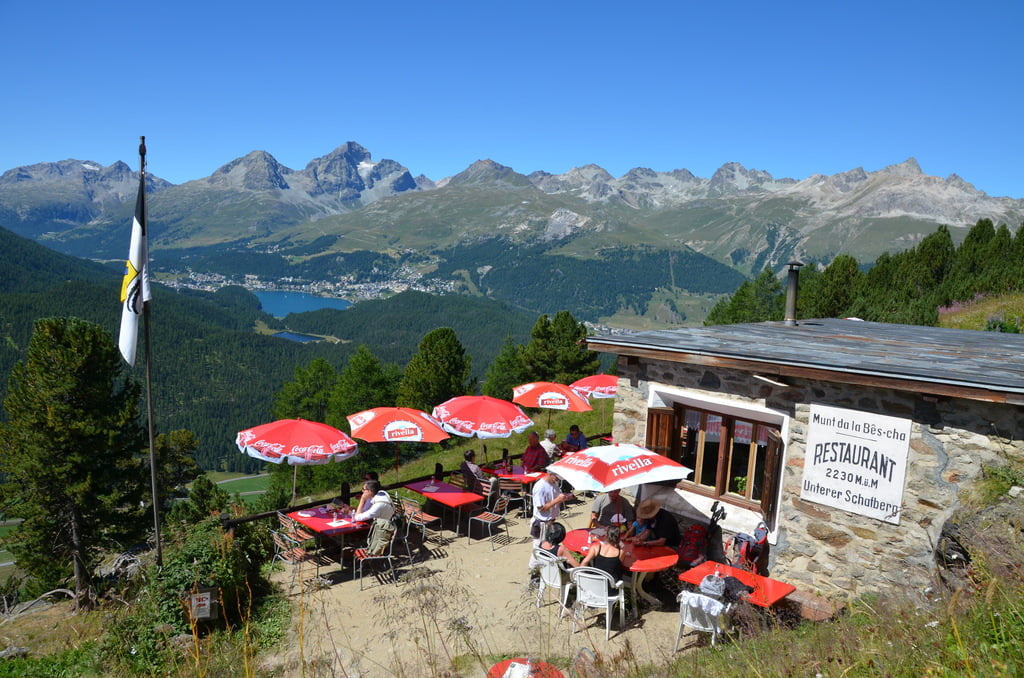 Unterer Schafberg
The first ascent of the Steinbock leads past the Unterer Schafberg. At 2,231m, you can enjoy a great view of the Engadine lake landscape and St. Moritz.
You need to load content from reCAPTCHA to submit the form. Please note that doing so will share data with third-party providers.
More Information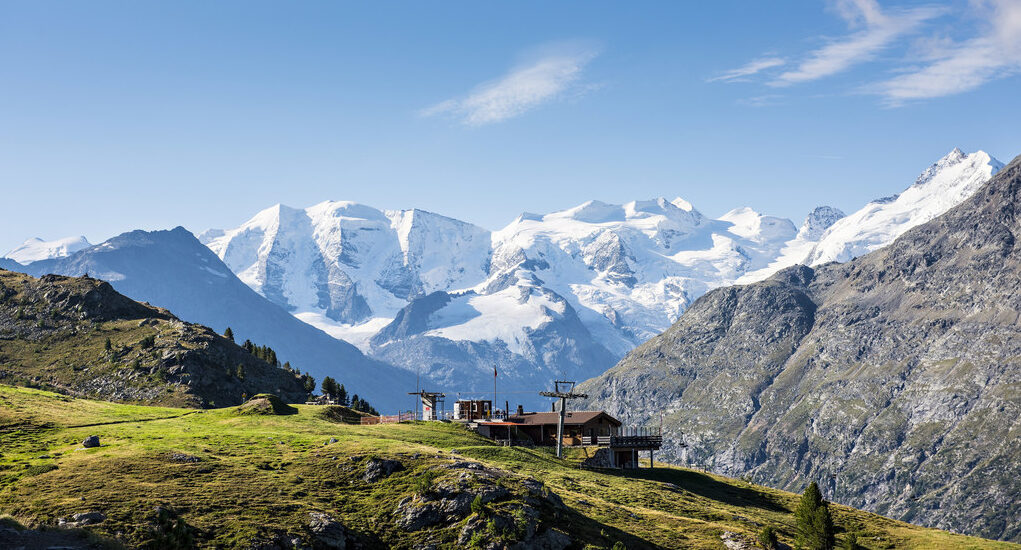 Languard
At kilometre 9 you will reach the refreshment station at Alp Languard. At almost 2,400m, a gigantic Alpine backdrop awaits you, including ibexes. Alp Languard is easily accessible for all spectators by chairlift.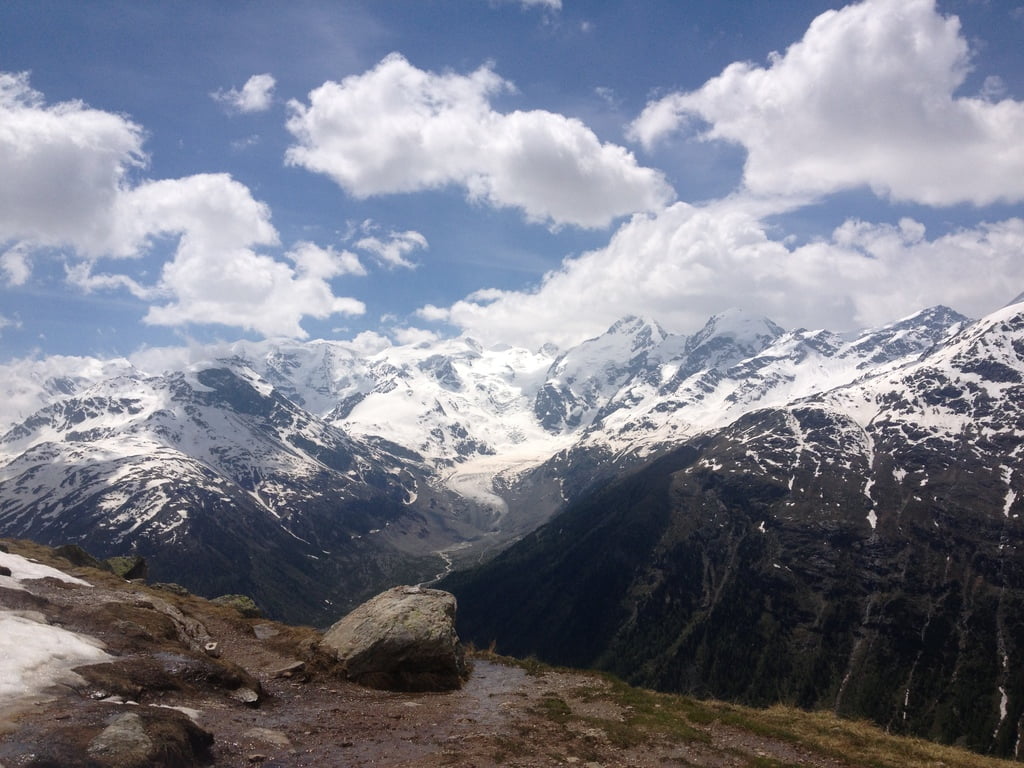 PARADIS HÜTTE
Shortly before the downhill to Pontresina, you will pass the Paradise Hut. In the heart of one of the largest ibex colonies in Switzerland, at 2,540 m, you have a wonderful view of the festival hall of the Alps, the Bernina massif.
Lead Times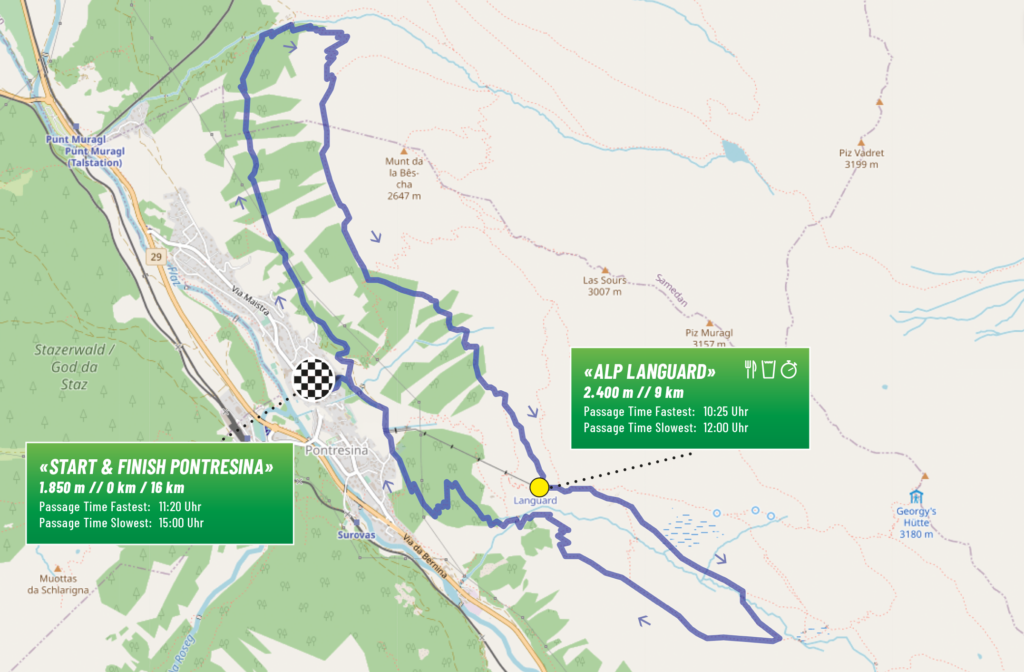 Impressions